HO.RE.CA.
EFFEDUE's DNA
Since its inception, EFFEDUE's core business has been to provide specialized breakfast products and services to hotels, including automatic distribution.
The goal is to meet the various needs of the end guest and ensure the hotel's maximum functionality in the breakfast service.
Over time, starting from this concept, an operational model has been structured to facilitate relationships with wholesalers and Ho.Re.Ca. distributors. This has led EFFEDUE to have a diversified distribution network across the national territory.
With the support of Living Breakfast consultants, EFFEDUE offers the opportunity to receive dedicated training and consultancy services to their Hotel customers, through the organization of events and workshops on breakfast service management and presentation.
Interested in distributing our products?
Breakfast is an experience to be maximized so that it can be a memorable reason for guests to return in the future.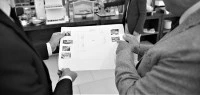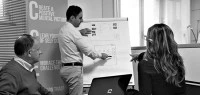 Living Breakfast
Living Breakfast represents a precise working method capable of redesigning your new breakfast room by enhancing the buffet offer, its correct display, and intuitively clustering different product categories.

The Living Breakfast method uses dedicated equipment for beverage management and product display, improving functionality and hygiene while creating a pleasing aesthetic impact.


Interested in exploring all service?.